What customers say about us:
"Henrik creates a unique, motivational atmosphere and he always manages to transform even highly critical situations into a constructive and future-focused process thanks to his own special manner."
Manfred Mitreiter, Head of Business Development and Innovation Management at HEKATRON


"Mr Langholf got to grips with the topics very quickly. He didn't just arrange the event superbly in advance; he also guided the 500 or so participants through an exciting evening with his engaging style of moderation in an extremely skilled, fair and objective manner while taking heed of the time constraints. We are certain to consult him again on similar projects."
Andreas Wießner, Mayor of the town of Todtnau


"I have been working with Henrik Langholf for a bit over than two years on the topic of Culture for Open Innovation. We were looking for a seminar that would have to be implemented globally. Henrik supported us actively delivering a concept with several formats (Introduction, Advanced, Peer-Groups) that was indeed very efficient and accompanying the implementation throughout the organization. His energy and experience helped make this project a success in an environment where the offering is large. His concept is universal and unique at the same time. His flexibility mixed with a clear view on the results were important for the project."
Dr. Valerie Andre, BASF


"I cannot imagine that there is a single company which would not benefit from this type of moderation!"
Kevin Woodward, Sales Manager Robert Bosch Automotive Steering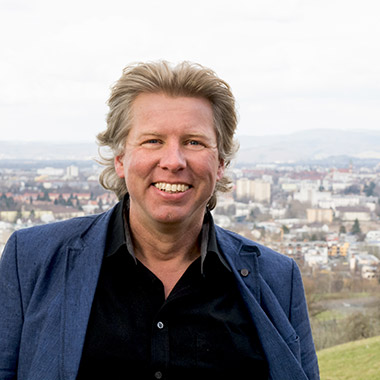 Henrik Langholf & Friends
Managing Director, Dialogue Designer, Future Moderator, Change Management Expert, Author, Speaker.
"I am passionate about the development of innovative cultures in companies, cities and regions. Lively, inspiring events in large groups are a particularly important factor in this. They make it possible for people to connect with their hearts, minds and actions and become active together."
Depending on the project, I involve colleagues with the necessary expertise from the network which has developed over the years. We have good relationships with colleagues in Brazil, the USA, India, Italy and Switzerland as well as within Germany.
We are also connected with like-minded colleagues in numerous other countries via our partner organisations.
Ann Forker is the partner at my side, with whom I discuss questions concerning business development in close consultation. Our customers benefit from her expertise in values coaching for senior staff.
I worked with Daniel Bichsel to design Water Festival Freiburg and I am grateful that I can enjoy his support for this groundbreaking project.
I receive solid support from Eric Buchmann's advertising agency for marketing, from Martin Hillebrand for bookkeeping and controlling, and from Maike Hansen in the back office. In our head office in Kreativpark Lokhalle we have a large number of exciting entrepreneurs and players from the Start-Up scene available as sparring partners or project partners in addition to our splendid meeting rooms.
Inspiring - Integrative - International
Zukunftsmoderation - The Method
Our life in the 21st century is subject to radical changes which may be personal, within companies, in towns and cities and throughout our society. Strong growth, sales crisis, the challenges of digitalisation in the company, climate change, a financial crisis, attacks or new wars and the resultant refugees presenting a challenge to towns and cities are all changes which come in waves, often with the power of a force of nature.
We still usually face up to these challenges from an individual perspective; "I" as an employee, "I" as a businessperson or manager, "I" as a city or country wish to solve "my" problem. Our "We" expertise is still at an early stage. Thinking in teams and networks does already occur in many places but team and network dialogues are seldom of the highest possible quality.
This is where the Zukunftsmoderation method starts: As an effective instrument for energising collective intelligence for the implementation of sustainable innovations.
So that we may use the power of the changes of our time for our own benefit, rather than facing them rigid with anxiety or being overrun by them, just like the surfers on their boards show us as they tackle huge waves in Hawaii and elsewhere. It is absolute madness but we grab hold of it! Or to put it better: IT grabs hold of us - and it is fun as well!
The Zukunftsmoderation method integrates research work by researchers of the MIT (Massachusetts Institute of Technology) like Peter Senge ("The Learning Organisation") and Otto Scharmer ("Theory U - Learning from the future as it emerges") with creative and dialogue methods such as Appreciative Inquiry, World Café, Open Space Technology and Wisdom Council. Experiential and educational outdoor or indoor tasks then emerge based on the situation.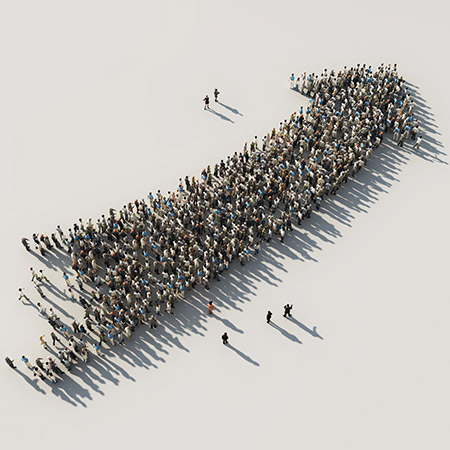 Tools such as the Case Clinic, Internal Team Conference and Systemic Constellations are used to promote peer-to-peer advice. At large events, Graphic Recording helps to present the most important messages in a way which is both humorous and "to the point".
A healthy mix of face-to-face and online formats is becoming increasingly important. For these we either make use of the available technology of our clients or engage our co-operation partners for virtual meeting technologies.
"Nine secrets to success" is the result of the evaluation of Zukunftsmoderation projects since 1991. They provide orientation for change management projects in your company or your town or city.
Water Festival Freiburg
"Transforming Ocean Plastics"
July 07 - 10, 2022